High Schools
What's next after high school graduation? For some students, attending a two- or four-year college makes sense. Others want another option. High school graduates who enroll in an apprenticeship program at Carpenters Training Institute receive quality education and on-the-job training to prepare them for a successful, lifelong career in the trade. Reach out to your guidance counselor for more information regarding the Carpenters Training Institute.
Career Connections
The Carpenters Training Institute promotes educational learning materials developed by our International Training Center to teach both middle and high school students the field of carpentry before they even graduate. Completing the Career Connections Program allows students to enter the apprenticeship directly and start their careers day one after graduation.
Building a Future
Worried about the cost of continuing education? Unlike traditional colleges, there is no cost to attend Carpenters Training Institute. A portion of every member's benefits help pay for facilities, materials, and wages for instructors. Apprentices earn wages and receive benefits including pension, insurance, and retirement savings while developing their craft on the job.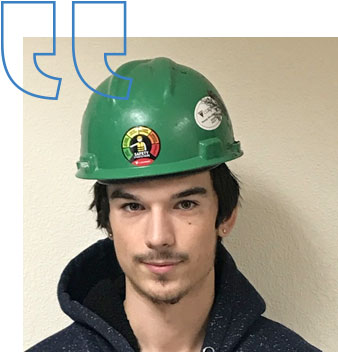 I joined the apprenticeship program because I like working with my hands and always saw myself being part of a trade. I had an opportunity to join the program through my high school, and finally settled on carpentry as my trade…. I think this apprenticeship program has helped me learn a lot and become better at my trade much quicker than if I opted out."
– David McDonald, 1st Year carpenter apprentice